Free shipping on order over $59
Moonlight Magic Bath Set
Regular price

$39.99

Sale price

$15.99
Immerse yourself in the tranquil and soothing aroma of lavender with our Moonlight Magic collection. Crafted by experts, this bath set delivers a lavish spa-like experience right in the comfort of your home. The serene lavender scent transports you to the idyllic lavender fields of southern France, offering a shower or bath that rejuvenates and relaxes.
Beyond its enchanting fragrance, lavender oil boasts a plethora of wellness benefits. Recognized for its calming and pacifying qualities, it serves as a powerful stress and anxiety reducer. Lavender oil is also esteemed for its antiseptic and anti-inflammatory attributes, making it a potent natural remedy for addressing skin issues such as eczema and acne.
Fragrance

• Top: Lavender, Lemon
• Middle: Mint, Herb, Violet
• Base: Sandalwood, Woody, Ambergris
What's Inside

• Bubble Bath 300ml
• Body Scrub 250g
• Body oil 95ml
More Info

Embark on a sensory journey with our Lavender Collection and experience the ultimate in relaxation. Our meticulously crafted bath and shower sets transform your home into a luxurious spa retreat. The serene scent of lavender whisks you away to the enchanting lavender fields of southern France, turning your daily shower or bath into a revitalizing oasis.

But this collection offers more than just a delightful fragrance. Lavender oil, known for its calming and soothing properties, becomes your ally in the battle against stress and anxiety. Not to mention, it's like a secret weapon against skin issues, thanks to its antiseptic and anti-inflammatory powers. Wave goodbye to eczema and acne troubles!

With options ranging from lavender-infused bath sets for stress-melting soaks to shower sets that cleanse and hydrate, we've got you covered. Each set boasts natural ingredients like lavender oil and almond oil, leaving your skin feeling pampered and radiant. Elevate your self-care routine, or gift someone special a dose of pure relaxation.
Share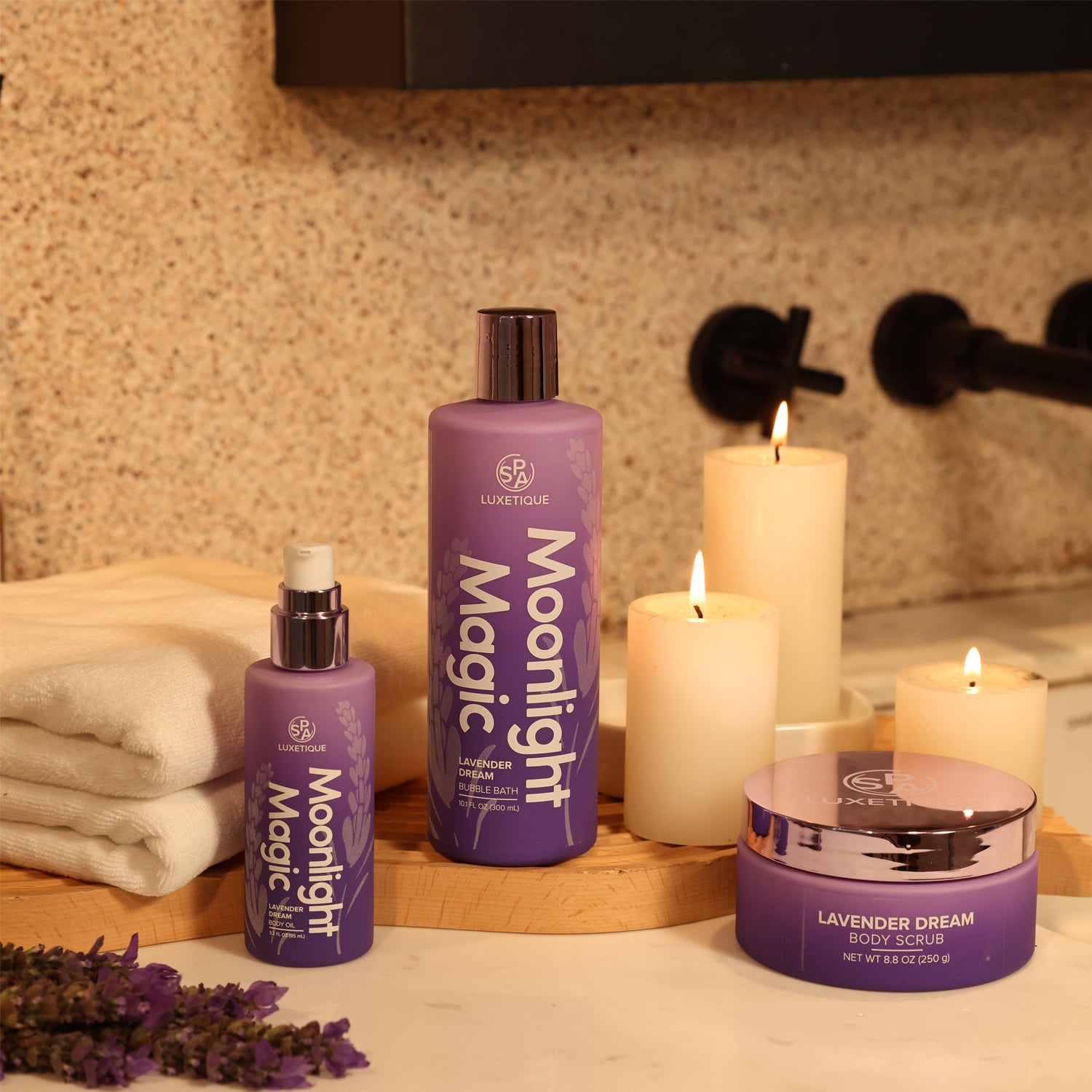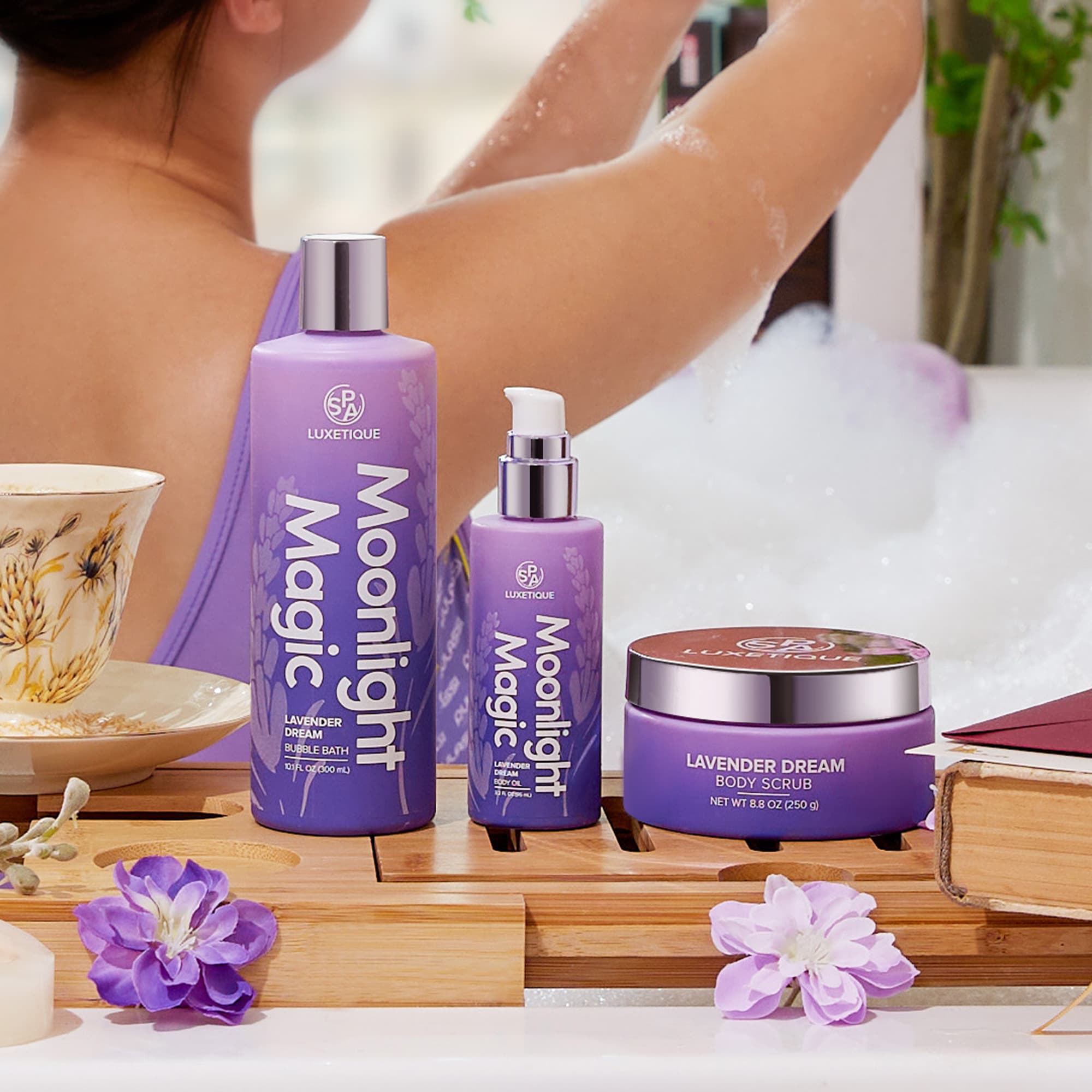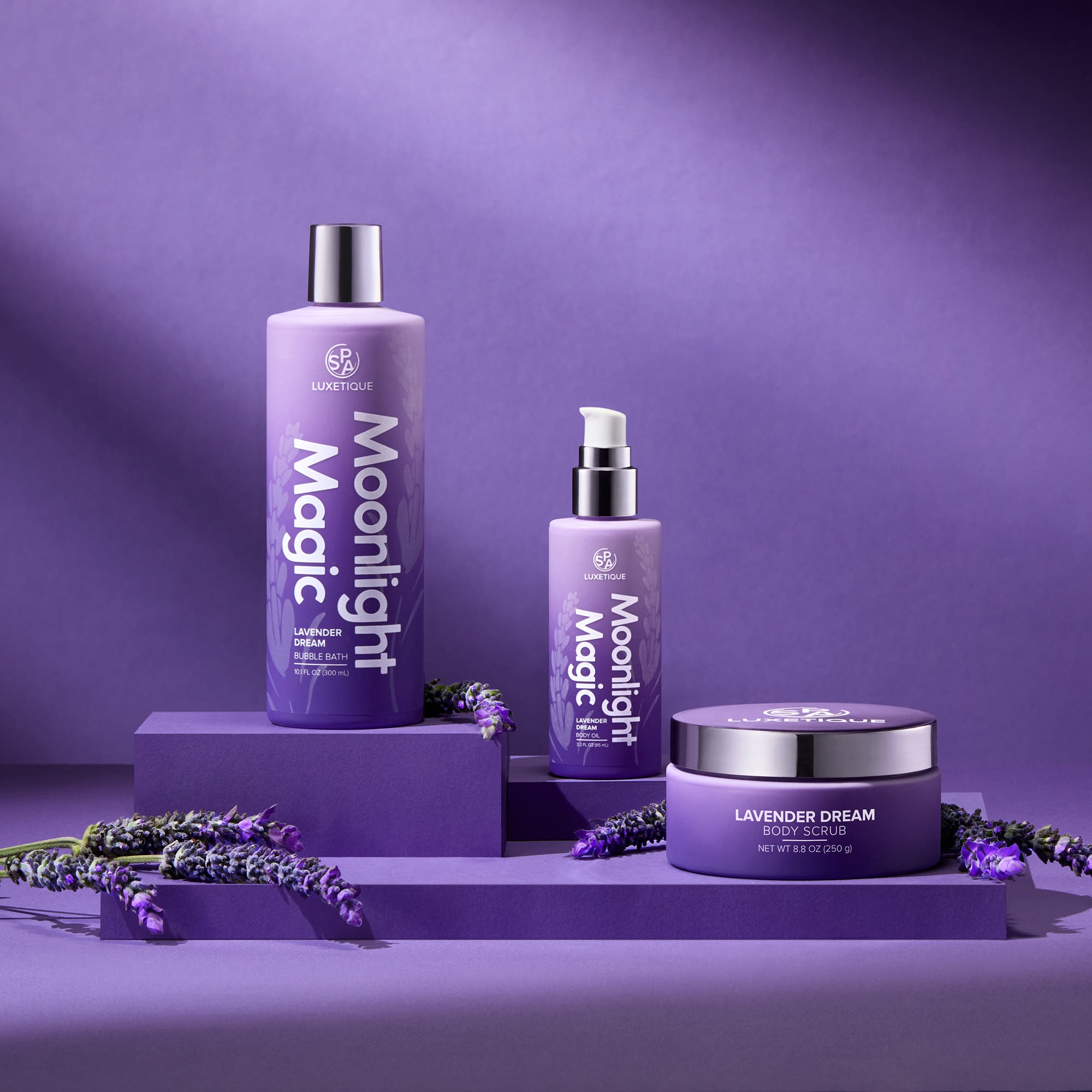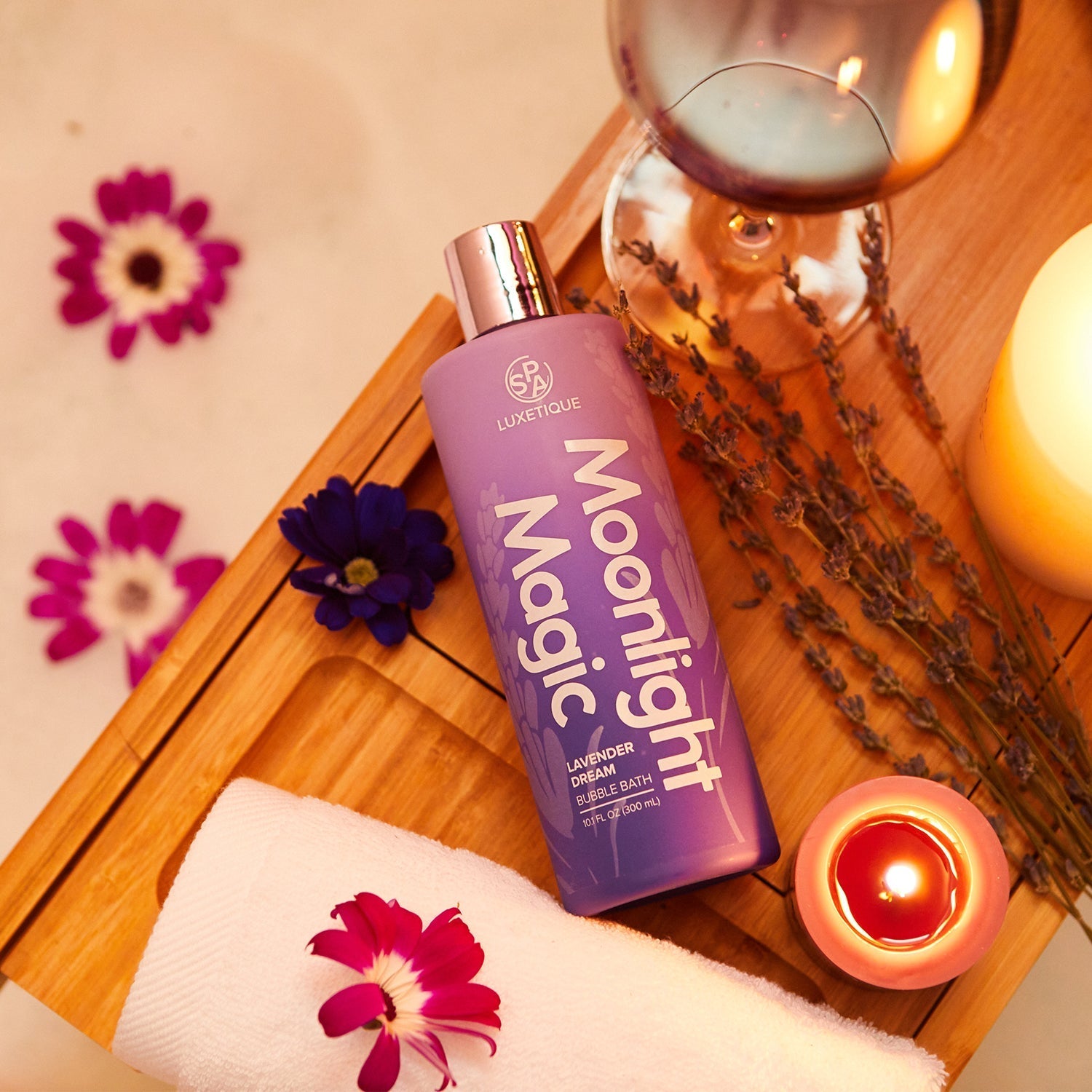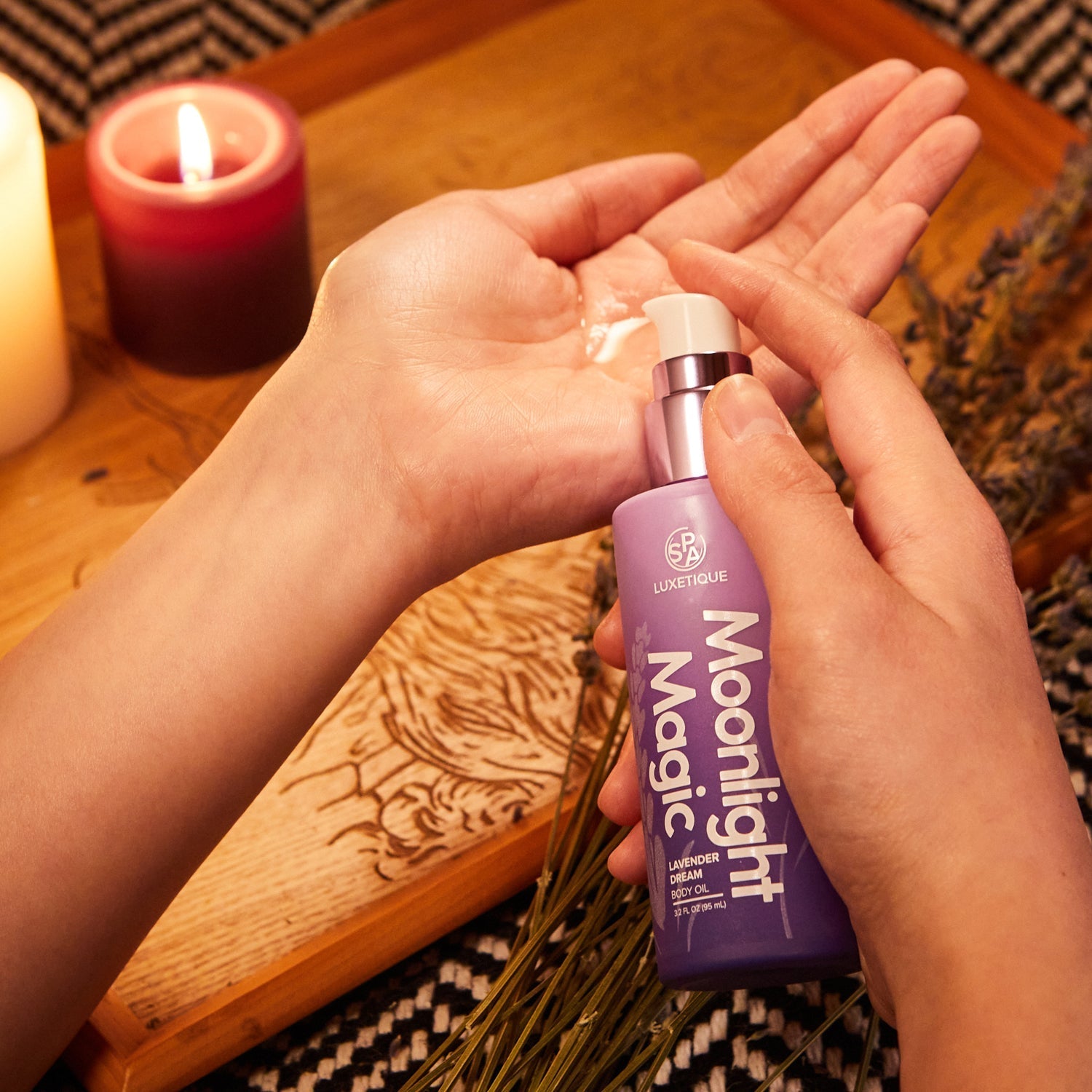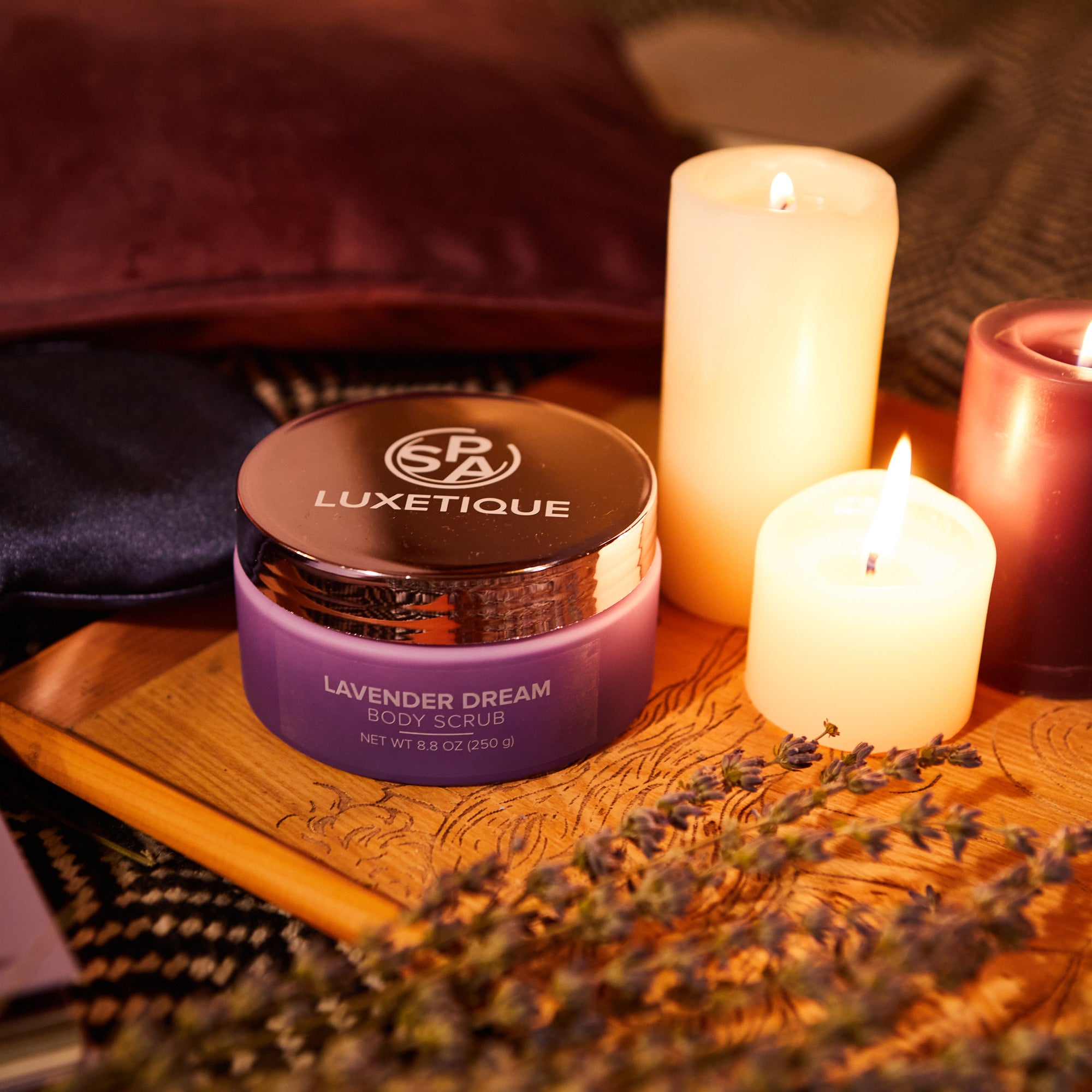 FAQs
HOW CAN I TRACK MY ORDER?

Once your order is placed, an email confirmation will be swiftly on its way to your inbox, accompanied by the tracking details, which will be sent to the email associated with your account.
What is your return policy?

If you are unsatisfied, you may return any unopened/undamaged product within 30 days from receiving the merchandise.

For any questions, email: support@bodyandearth.com
What is the expected processing and shipping time for orders?

We ensure swift order processing, usually within 1-2 business days. With our standard shipping option, you can anticipate delivery in 2-4 business days. Opt for our expedited shipping for even faster delivery, taking just 1-2 business days. Your order's prompt journey to your doorstep is our priority.