Free shipping on order over $59
Lavender Dream Gift Set
Regular price

$79.99

Sale price

$63.99
Black Friday Bliss is Here!

$10 OFF $59 CODE: BF10
$25 OFF $109 CODE: BF25
$45 OFF $169 CODE: BF45


*Valid Nov 15-Nov 28 at 11:59 pm EST. While supplies last.
Experience complete relaxation with SPA Luxetique Lavender Dream Gift Set! This curated 12-piece collection envelops you in the sweet scent of lavender, taking you to a tranquil realm of pure bliss. Lavender oil's transformative power will have you feeling peaceful and stress-free.

This gift set also provides luxurious products, from velvety body cream to decadent bath bombs - each item offering an opulent pampering experience. Plus, it comes with an incredible multi-functional tote bag!
Fragrance

• Top: Lemon, Lavender
• Middle: Mint, Herb, Violet
• Base: Sandalwood, Woody, Ambergris
What's Inside

Shower Gel 200ml
Bubble Bath 200ml
Body Cream 100ml
Body Oil 55ml
Candle 75g
Body Scrub 120g
Epsom Bath Salts 100g
Bath Bomb 2* 50g
Body Mist 115ml
Body Brush * 1
Slippers * 1
Tote Bag * 1

Shower gel, Bubble bath:
• Lavender oil, Aloe, Vitamin E, Castor oil

Body cream, Hand cream:
• Shea butter, Coconut oil, Sunflower seed oil, Lavender oil, Vitamin E

Body oil:
• Grape seed oil, Coconut oil, Sunflower seed oil, Almond oil, Vitamin E, Shea butter

Body scrub:
• Grape seed oil, Almond oil, Lavender oil, Collagen

Bath bomb:
• Lavender oil, Coconut oil, Vitamin E, Shea butter

----------------------------------
• No Paraben/Phthalates
• Gluten free
• Not tested on animals
More Info

Elevate your self-care routine with our Lavender Dream Gift Set, a thoughtfully curated collection of 12 exquisite items that immerse you in the calming essence of lavender, creating a serene and tranquil escape.

Experience the captivating influence of lavender oil as you pamper yourself with pure relaxation. Its enchanting fragrance has the remarkable ability to promote a sense of inner peace and serenity, effortlessly melting away the stresses of the day.

Within this gift set, you'll find a luxurious array of products, from velvety body creams to sumptuous bath bombs, each one designed to provide a lavish and indulgent self-care experience.
Share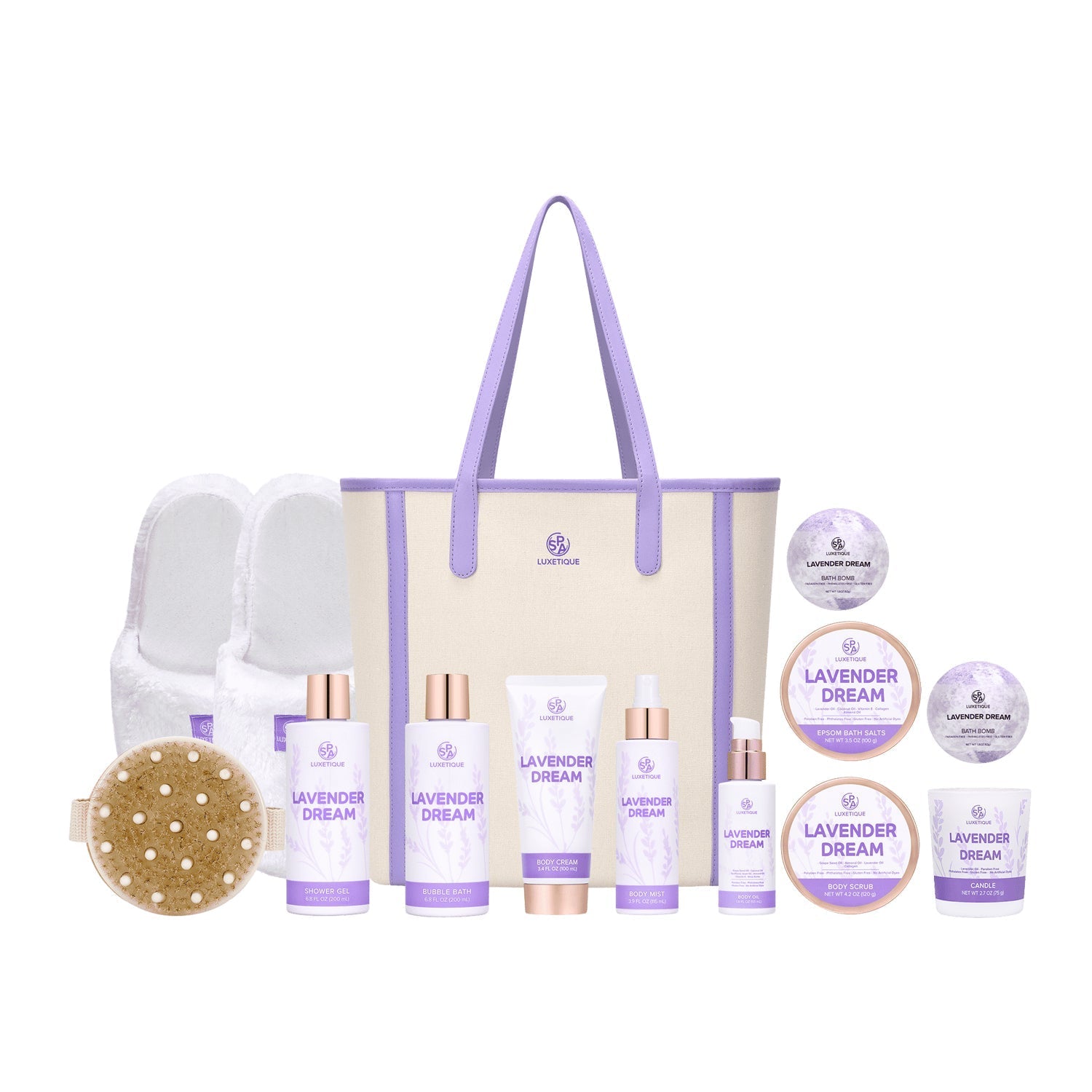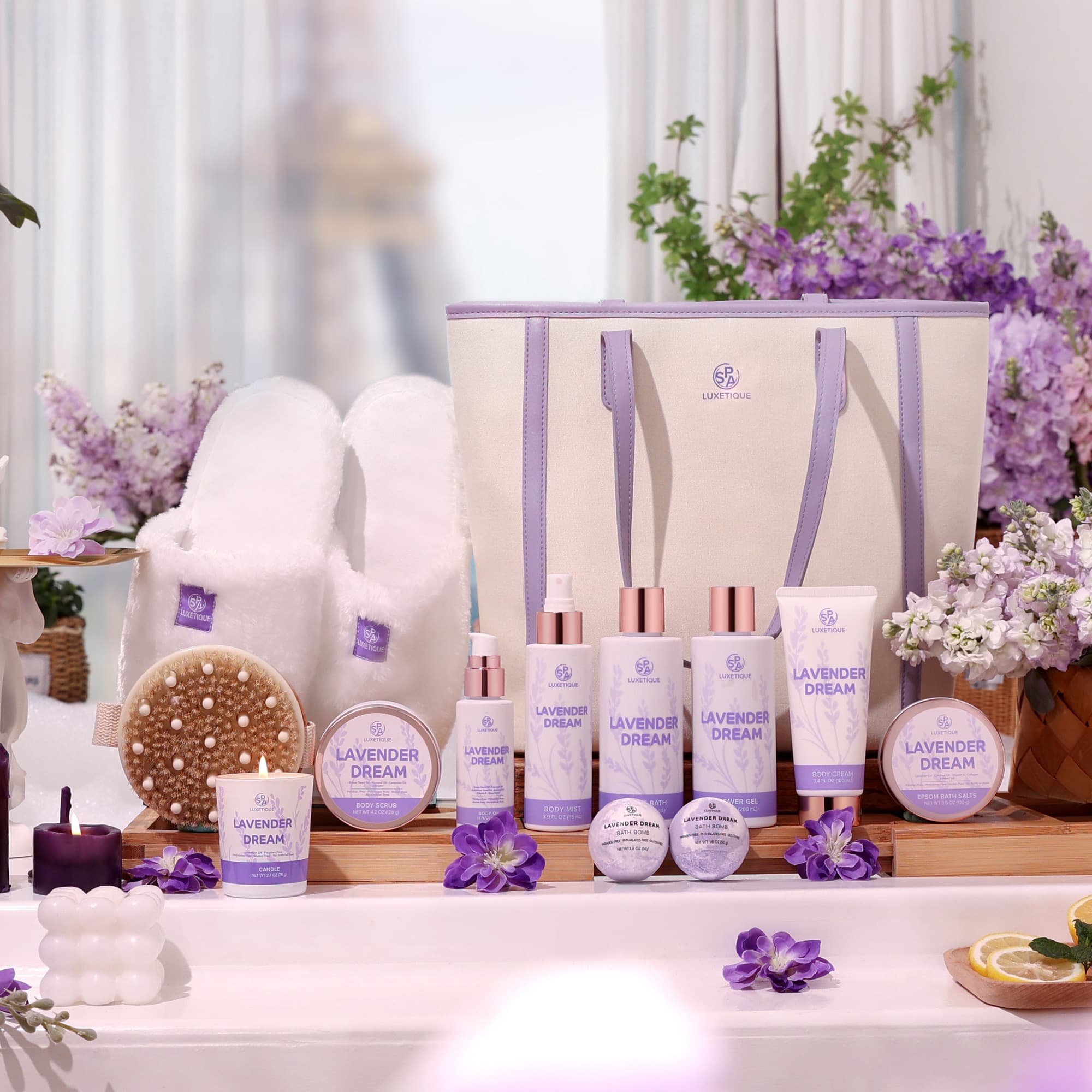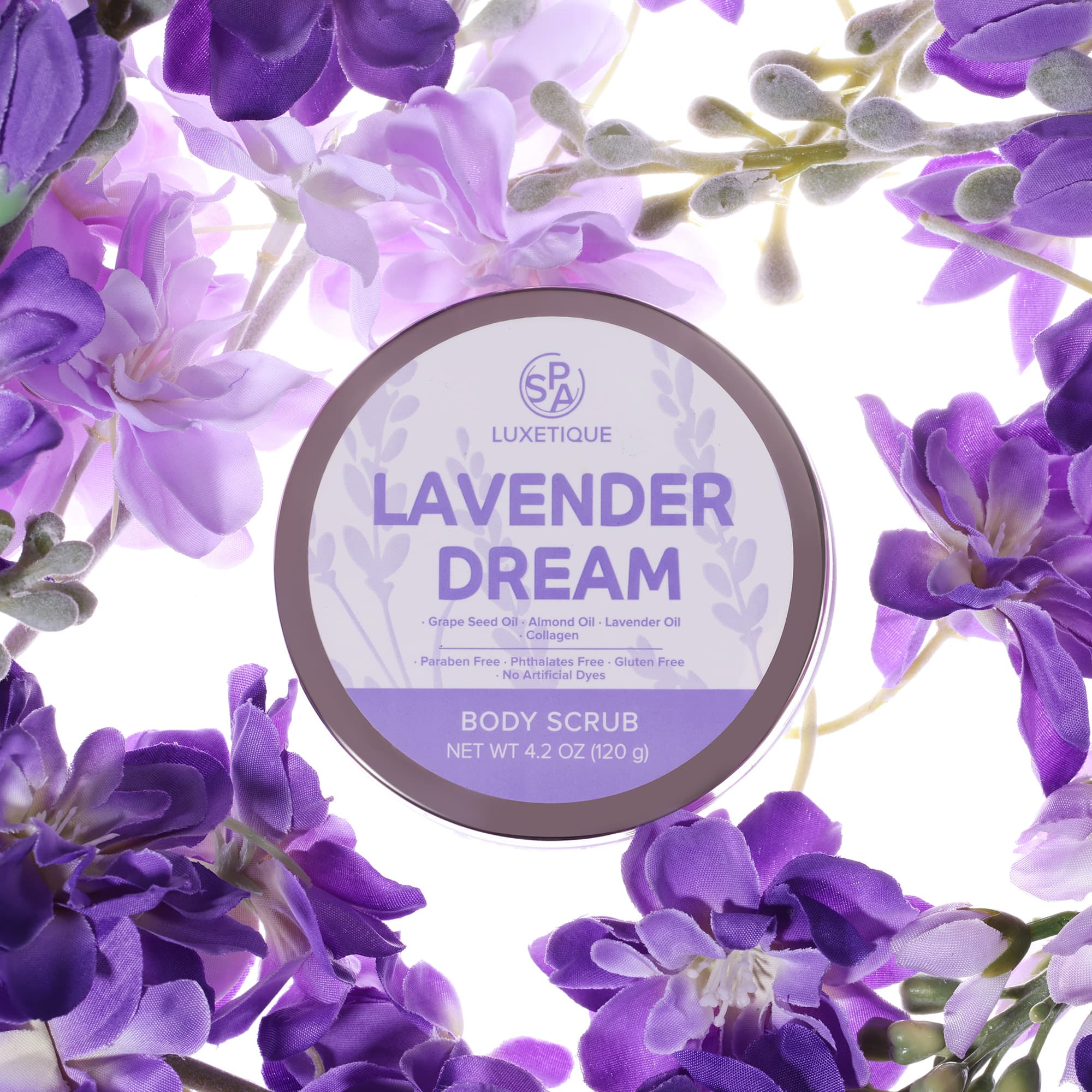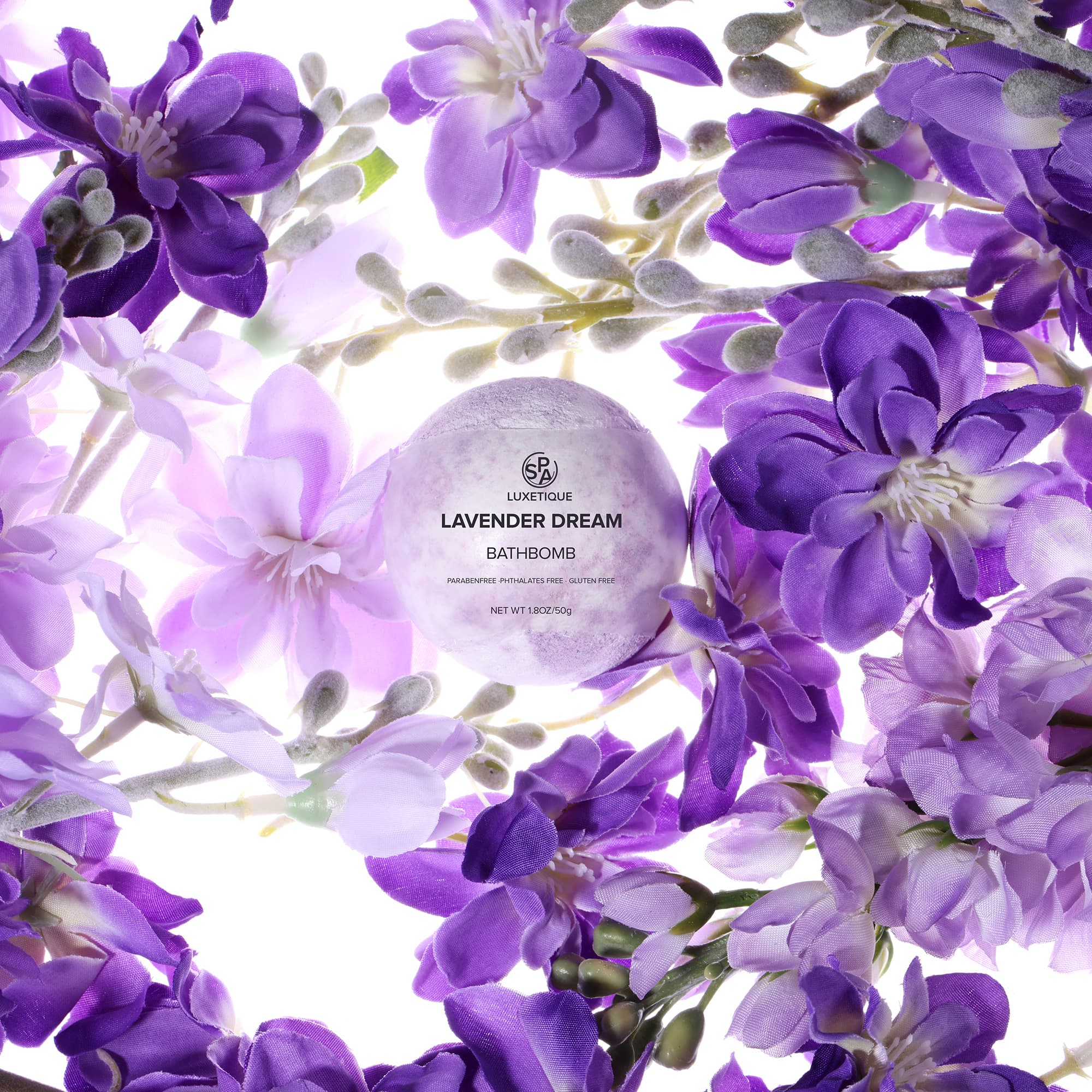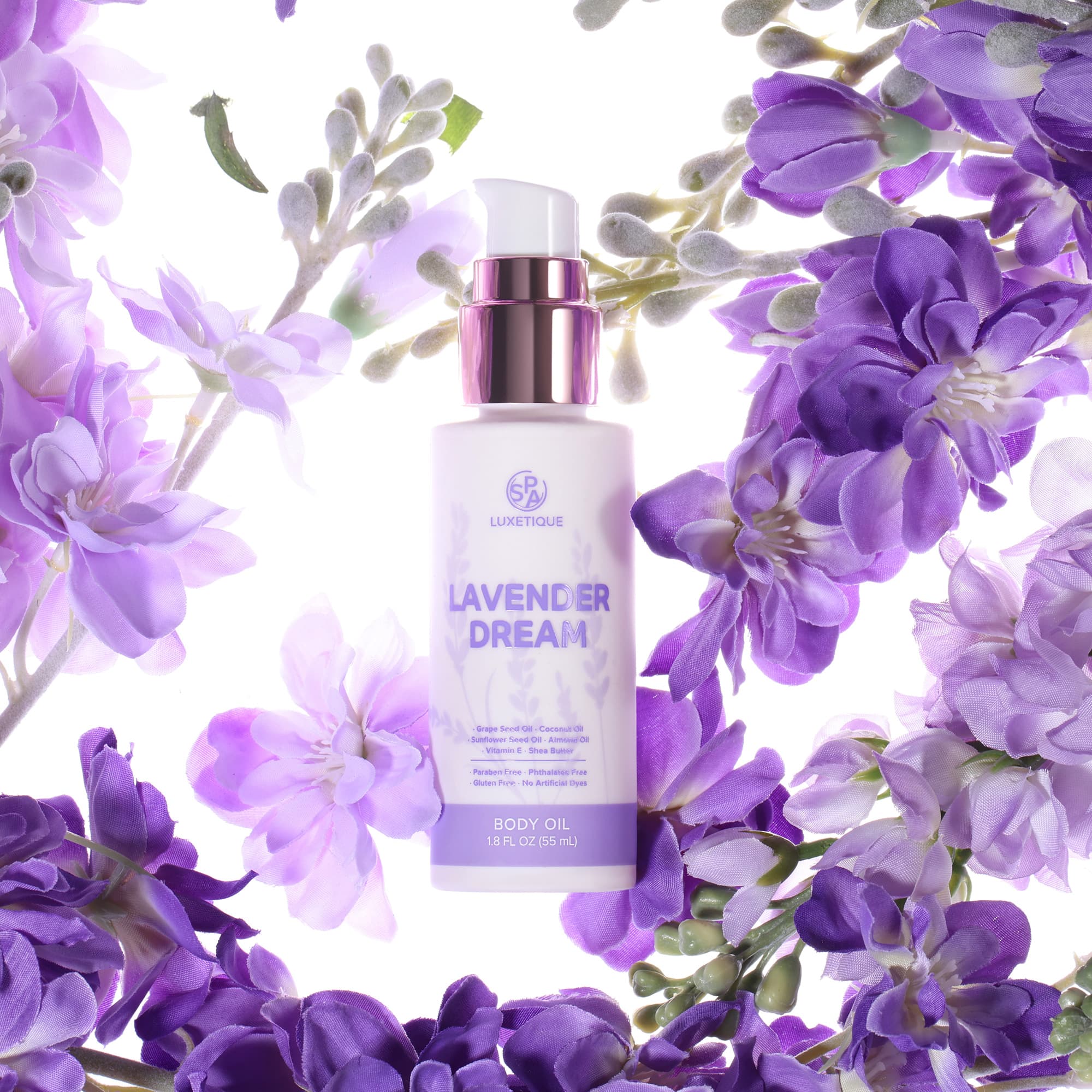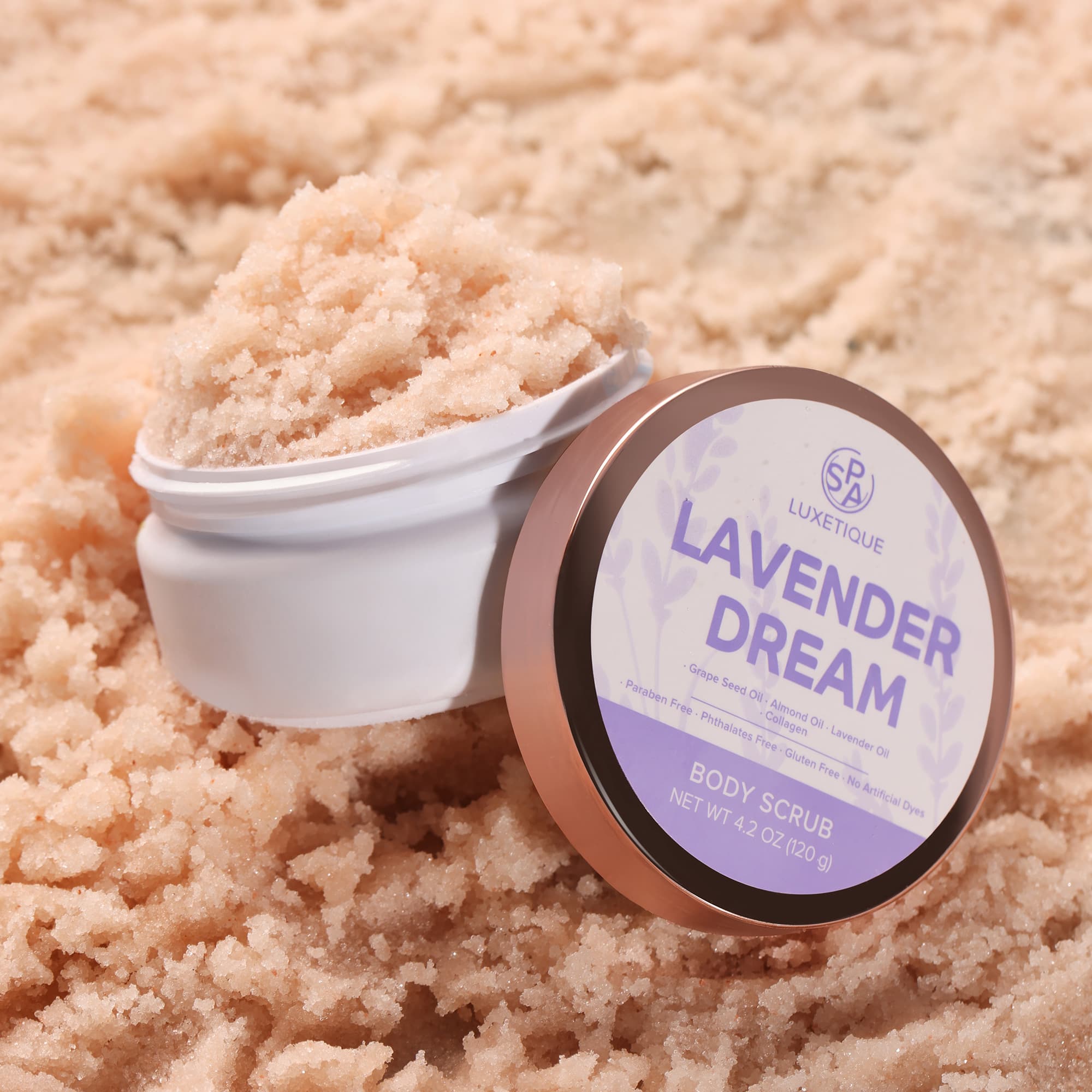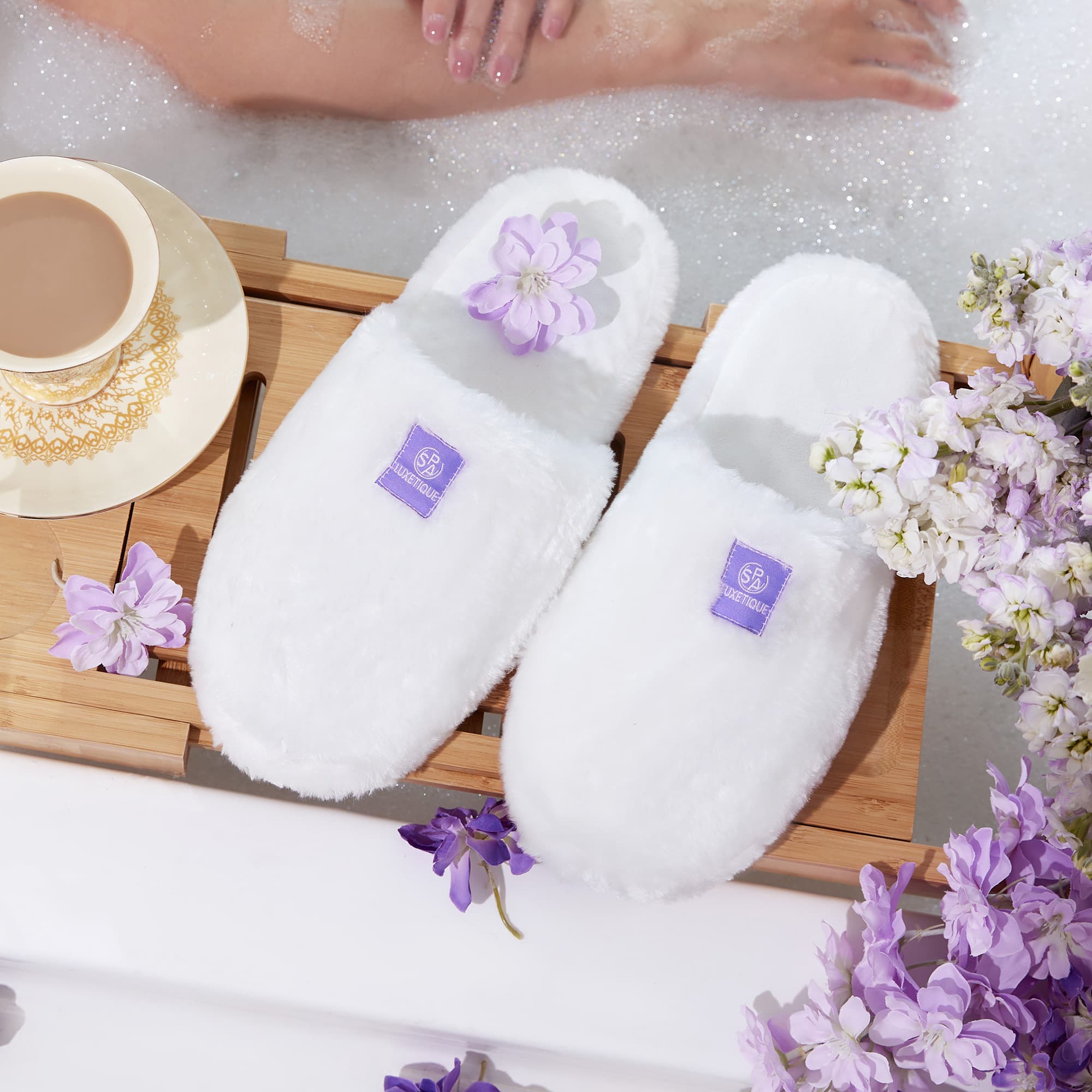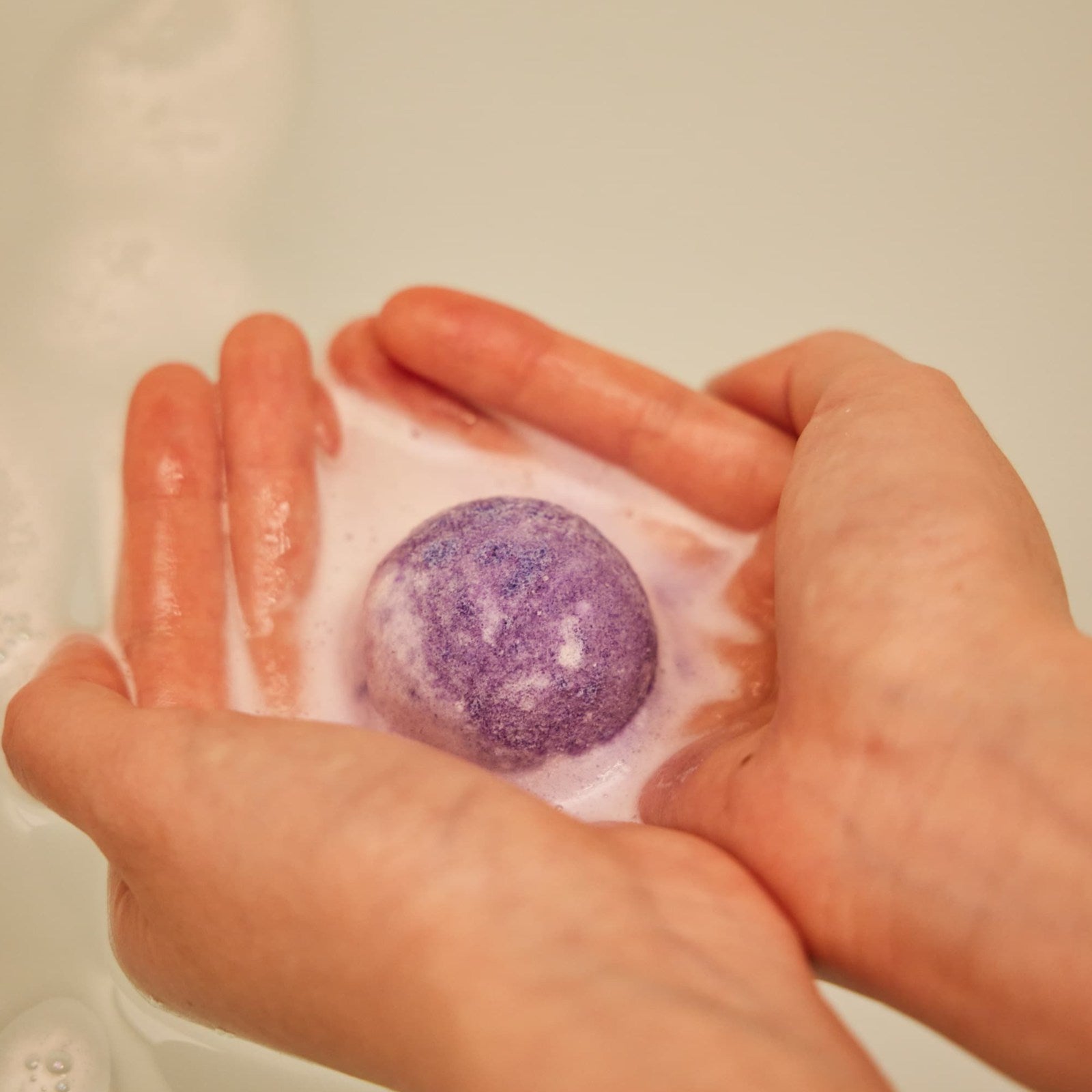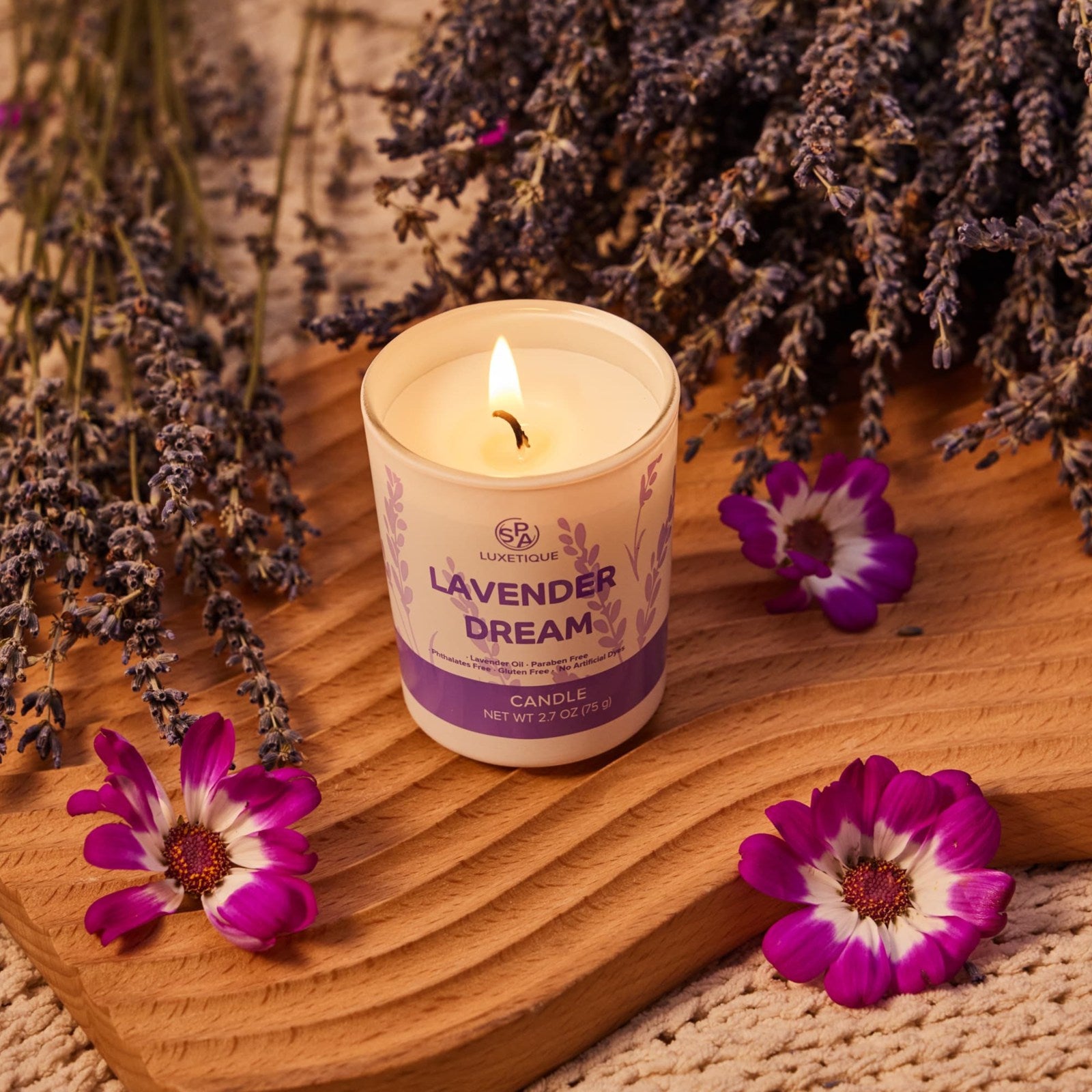 FAQs
HOW CAN I TRACK MY ORDER?

Once your order is placed, an email confirmation will be swiftly on its way to your inbox, accompanied by the tracking details, which will be sent to the email associated with your account.
What is your return policy?

If you are unsatisfied, you may return any unopened/undamaged product within 30 days from receiving the merchandise.

For any questions, email: support@bodyandearth.com
What is the expected processing and shipping time for orders?

We ensure swift order processing, usually within 1-2 business days. With our standard shipping option, you can anticipate delivery in 2-4 business days. Opt for our expedited shipping for even faster delivery, taking just 1-2 business days. Your order's prompt journey to your doorstep is our priority.